Gavin Newsom has a net worth of $20 million USD and is an American politician and investor. In 2019, Gavin Newsom was elected as California's 40th governor.
He was formerly the lieutenant governor of California and the mayor of San Francisco as a Democrat. Newsom also developed the PlumpJack Winery and presented the Current TV show "The Gavin Newsom Show."
Brown appointed him to the San Francisco Board of Supervisors in 1997, and he served there until running for mayor.
He was elected Mayor of San Francisco for the 42nd time in 2003, making him the city's youngest mayor in 100 years. In 2007, Newsom was re-elected. He was elected as California's 49th Lieutenant Governor in 2010. He was elected Governor of California in 2018.
Gavin Newsom early life & career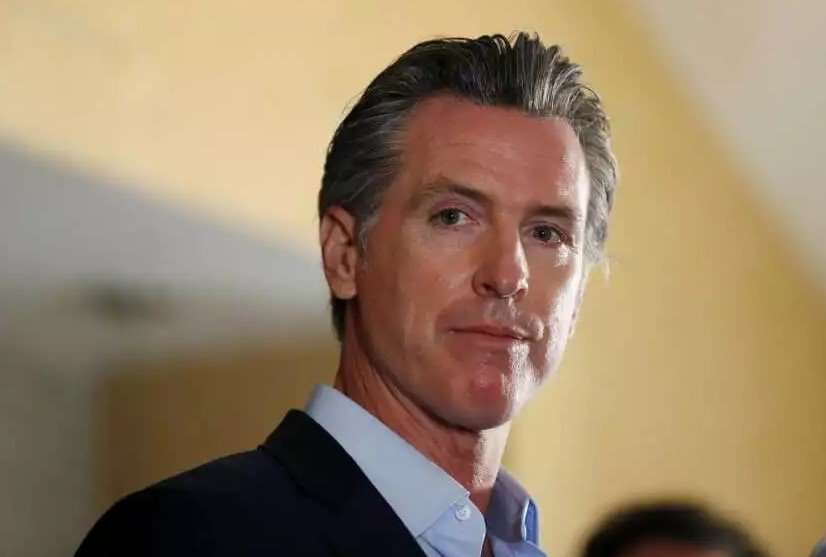 He's a co-founder of 11 companies. Newsom, then 24 years old, and his investors founded PlumpJack Associates L.P. in 1991.
The PlumpJack Winery was founded by the group in 1992. His commercial holdings were worth more than $6.9 million in 2002. When Newsom was elected mayor of San Francisco in 2004, he liquidated a portion of his San Francisco enterprises.
Early Years and the Start of a Career
Gavin Newsom, the son of Wilfred Newsom, a state appeals court judge and Getty Oil attorney, and Tessa Newsom, was born in 1967 in San Francisco, California.
He was baptised and raised in the Irish Catholic faith of his father. He attended Ecole Notre Dame Des Victoires, a French-American bilingual school, as a child. However, he had to transfer due to severe dyslexia.
He went on to Redwood High School and played baseball and basketball there. Newsom received his higher education at Santa Clara University, where he earned a bachelor's degree in political science in 1989.
Newsom and his investors founded PlumpJack Associates in 1991, which eventually led to the establishment of the PlumpJack Winery. The company eventually grew to over 700 employees. Newsom and his investors built a variety of other enterprises between 1993 and 2000, including restaurants, motels, and retail clothes stores.
Getting Into Politics
Newsom got his first taste of politics when he worked on Willie Brown's mayoral campaign in San Francisco in 1995. Brown appointed Newsom to the Parking and Traffic Commission after he was elected, and Newsom later became its president.
Brown named Newsom to the San Francisco Board of Supervisors in 1997, and in 1998, he was elected to a full four-year term.
Newsome was re-elected to the second district in both 2000 and 2002. In his capacity as Supervisor, he was recognised for his participation in campaigning for the reform of San Francisco's municipal railway, as well as his support for public-private partnerships in housing projects.
Newsom's most notable success as Supervisor was his voter initiative, Care Not Cash, which offered homeless people with care, drug treatment, supportive housing, and behavioural health services.
The measure's passage increased Newsom's public image and provided him with the resources he needed to run for mayor in the future.
Gavin Newsom as Mayor of San Francisco
Newsom was elected as the 42nd mayor of San Francisco in 2003, making him the city's youngest mayor in a century at the age of 36.
Newsom had 13 opponents in his reelection campaign in 2007, including nudist activist George Davis and Power Exchange sex club owner Michael Powers.
Newsom, on the other hand, had no serious challengers after raising $1.6 million for his campaign by early August.
With over 72 percent of the vote, he was re-elected, promising to focus his second term on homelessness, health care, the environment, housing, and education. He would also concentrate on Treasure Island and Hunters Point development projects.
Gavin Newsom's Personal life
Newsom married Kimberly Guilfoyle, a prominent San Francisco prosecutor and conservative legal analyst, in 2001; they divorced in 2006. Newsom began dating Jennifer Siebel, a film director, in that year, and they married in 2008.
They have four children together. Ken Siebel, Jennifer's father, is a highly successful investment manager and real estate investor. Thomas Siebel, the multibillionaire creator of software business Siebel Systems, is her father's second cousin.
Following his election as governor, Newsom and his family relocated to the California Governor's Mansion in Downtown Sacramento from a home in Marin County. He has since made his home in the Fair Oaks area.
Newsom had an affair with Ruby Rippey-Tourk, the wife of Alex Tourk, his campaign manager at the time, in 2007, it was revealed. As a result, Tourk divorced and departed Newsom's government.
Purchasing Real Estate
In Kentfield, California, Gavin and Jennifer paid $2.225 million in 2011. They advertised this home for $5.995 million in February 2019. They sold this house for $5.895 million in August 2021.
The couple purchased a $3.7 million home in Sacramento in late 2018, just after Gavin was elected Governor.
Also Read: