Samuel Leroy Jackson: He was born on  December 21, 1948.He is an American actor. One of the most widely recognised actors of his generation.
The films in which he has appeared have collectively grossed over $27 billion worldwide, making him the highest-grossing actor of all time (excluding cameo appearances and voice roles). Follow thecelebography for more updates.
Samuel L. Jackson Bio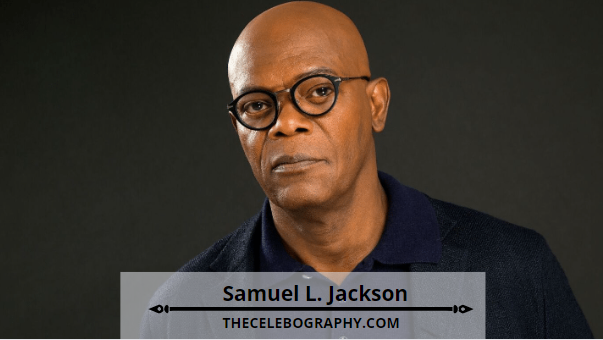 He was born in Washington, D.C., on December 21, 1948. the only child of Elizabeth Harriett (Montgomery) and Roy Henry Jackson.
He grew up in Chattanooga, Tennessee. His father lived away from the family in Kansas City, Missouri, and later died of alcoholism. Jackson met him only twice during his life.
He was raised by his mother, a factory worker and later a supplies buyer for a mental institution; he was also raised by his maternal grandparents, Edgar and Pearl Montgomery, as well as extended family.
According to DNA tests, Jackson partially descends from the Benga people of Gabon, and he became a naturalized citizen of Gabon in 2019.
He attended several segregated schools. and graduated from Riverside High School in Chattanooga. He played the French horn, piccolo, trumpet, and flute in the school orchestra.
He developed a stutter during childhood and learned to "pretend to be other people who didn't stutter". He still uses the word "motherfucker" to get through a speech block. He still has days where he stutters.
Initially intent on pursuing a degree in marine biology, he attended Morehouse College in Atlanta, Georgia.
After joining a local acting group to earn extra points in a class, he found an interest in acting and switched his major. Before graduating in 1972, he co-founded the Just Us Theatre.
Samuel L. Jackson Wife
LaTanya Richardson Jackson She was born on October 21, 1949. She was born in Atlanta, Georgia an American actress.
She began her career appearing in off-Broadway, before playing supporting roles on television and film.
While a student at Atlanta's Spelman College (America's oldest private historically black liberal arts college for women) in 1970, she met actor Samuel L. Jackson, then at all-male More house College, who would later become her husband.
She and Jackson married in 1980. As of 2020, they have been together 40 years according to Samuel L Jackson's tribute Instagram post.
They have one child, freelance film and TV producer Zoe Jackson, born in 1982.
Jackson Children
Samuel became a doting father when Zoe was born on March 28, 1982. Since she was a teen, she's attended a ton of red carpet events with her A-list dad, including the 2000 premiere of Nutty Professor II: The Klumps.
She also stepped out at the film premiere of Dr. Doolittle 2 in 2001.Since she's grown up, though, Zoe has become successful in her own right.
Our daughter, Zoe, is like us in that she has a strong will, work ethic and sense of self," the Hateful Eight actor told The Guardian in 2009.
According to IMDb, Zoe is an actress and producer. She has one acting credit in 2007's Too Saved and multiple producing credits for popular TV series, including Project Runway, Sugar Rush, Top Chef, Top Chef Jr. and more.
She also directed one episode of Funny or Die Presents … , which featured her dad.
Jackson movies
Coming to America (1988),
 Good fellas (1990)
 Patriot Games (1992)
 Juice (1992)
Menace II Society (1993)
 True Romance (1993)
 Jurassic Park (1993)
Fresh (1994)
School Daze (1988)
Do the Right Thing (1989)
Mo' Better Blues (1990)
 Jungle Fever (1991)
Old-boy (2013)
Chi-Raq (2015)
Pulp Fiction (1994)
Jackie Brown (1997)
 Django Unchained (2012)
Jackson TV Shows
Spenser: For Hire 1986-1987

1989

A Man Called Hawk

 1989

The Days and Nights of Molly Dodd

1991

Law & Order

1991

Rock

1992

Ghostwriter

1992

I'll Fly Away

 1999

Linc's

 2000

WWF Smack-down

2001

The Proud Family

1990-2007

Great Performances
Jackson Physical Appearance
Weight – in Kilograms- 94 kg in Pounds- 207.23 lbs (Approx.)
Body Measurements – 32-26-32
Skin Tone – Very Fair
Hair Color – Dark Brown
Eye Color – Black
Jackson Net Worth
According to Celebrity Net Worth, Samuel L. Jackson's net worth is $250 million.